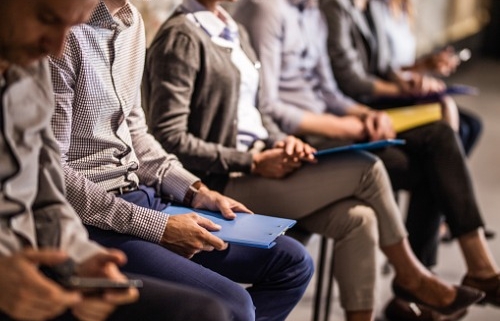 There was an increase in the number of Canadian jobs in December with a net increase of 35,000 (0.2%).
In the 12 months to December, there was a 1.7% increase in the number of jobs – a total of 320,000 – and this was mainly the result of a 1.9% increase in full-time jobs (283,000).
Statistics Canada also reported that the unemployment rate was down 0.3 percentage points in December to 5.6%.
By province, Ontario (25,000 / +0.3%), Quebec (21,000 /+0.5%), Manitoba (2,800 / +0.4%) and Prince Edward Island (+1.4%) posted increases in jobs while a decline was recorded in Newfoundland and Labrador (5,000 / -2.2%).
Nationwide, there were 57,000 (0.5%) more employees in the private sector, following a decline of a similar size in November.
Most of the increase came from accommodation and food services (25,000 / +2.0%) driven by Quebec; and in construction (17,000 / 1.2%) led by British Columbia and Ontario. There was little change in employment in manufacturing.
The annual rise in full-time jobs was driven by Ontario (+227,000 / +3.8%).
Sherry Cooper, chief economist at Dominion Lending Centres, told the Canadian Press that the report confirms the view of the Bank of Canada that the economy is resilient and further interest rate hikes are unnecessary.
"This assessment can change on a dime in today's uncertain world, but for now, the central bank is likely to remain on hold," she said.
Manulife Investment Management's chief economist Frances Donald said that the December stats show that the November decline was a blip but added that there is still concern around the deceleration of jobs growth and weak wage growth.
November jobs dip was a 'data blip' not a 'canary in the coal mine': Manulife's Frances Donald on Canada's December jobs recovery pic.twitter.com/7uIIBYFfk1
— BNN Bloomberg (@BNNBloomberg) January 10, 2020
http://locatecondo.com/wp-content/uploads/2020/01/0348_637145094449362109.jpg
333
500
Mahyar Rezapour
http://locatecondo.com/wp-content/uploads/2017/01/logo4-300x91.png
Mahyar Rezapour
2020-01-16 15:47:11
2020-01-16 15:47:11
Canadian economy added 35,000 jobs in December