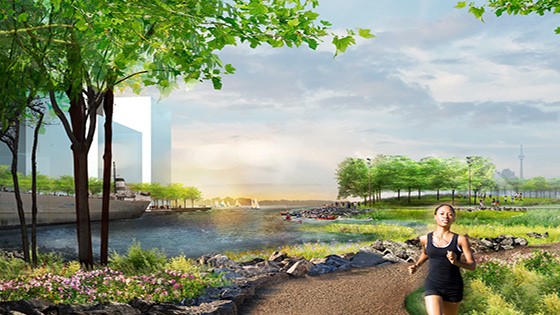 This June, we announced $1.25 billion in tri-government funding for Waterfront Toronto to naturalize the mouth of the Don River, provide flood protection and lay the groundwork for new communities. This project, officially called Port Lands Flood Protection and Enabling Infrastructure (PLFPEI), will be a vital part of helping Toronto grow in a sustainable way. This includes the $65-million in tri-government funding announced in September 2016 for Cherry Street Stormwater and Lakefilling (CSLF), a component of the larger PLFPEI project. 

This funding allows us to create two new outlets for the Don River, a 1,000-metre river valley and greenway that will safely convey flood waters into Lake Ontario. This project includes new roads, bridges and services, as well as 29 hectares of naturalized area in the river valley, two new parks and 14 hectares of aquatic habitat. The flood protection offered by the new, naturalized Don River valley, along with new infrastructure, public spaces, wetlands and trails will create an area as big as downtown Toronto where people can live, work and play.

What Happens Now?
The PLFPEI project will take seven years to build. The plan is already in place and vetted through a rigorous due diligence process. That means we're positioned to start detailed design right away. Because we received some funding for the CSLF project already, detailed design for the CSLF project began in September 2016 and is almost complete. We will start construction on that component this fall and we will begin digging the river in 2018.

We are currently working with the Federal, Provincial and Municipal governments on agreements that will allow funds to flow as needed between now and project completion. We are also in the process of procuring the lead contractor on this project, who will act as our construction manager on both the CSLF project and the broader flood protection project.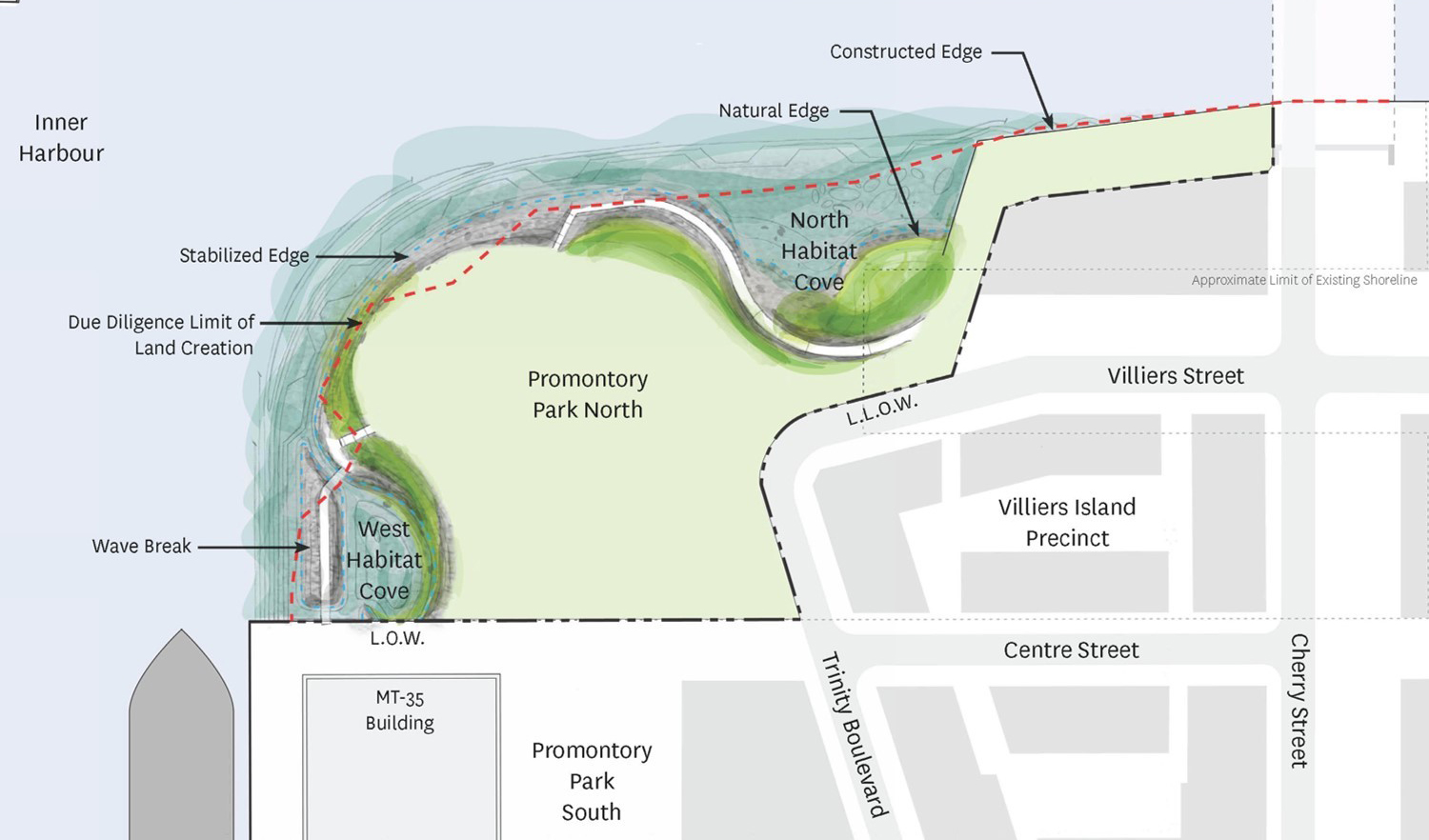 Construction on the Cherry Street Stormwater & Lakefilling Project
Construction in the Port Lands will start this fall with the creation of a new landform around the existing Essroc Quay and the re-routing of an existing storm sewer. The landform will create room to re-align Cherry Street and build a new, higher bridge over the Keating Channel to better withstand and accommodate floodwaters. This new landform will also be the base of the future Promonotory Park North. In addition to lakefilling, creating this new landform involves the design and construction of confinement berms, rock armoring and dockwall structures. We'll also build new aquatic and terrestrial ecological habitat. 

We will form a Construction Liaison Committee (CLC) this fall before construction begins. Once we have details about construction staging and schedule, we will share them through the CLC as well as on our website and in construction notices. We will circulate regular communications related to construction activity and traffic impacts. Access to destinations in the Port Lands, like the Cherry Beach Sports Fields, will never be blocked
https://locatecondo.com/wp-content/uploads/2017/01/logo4-300x91.png
0
0
Ali Akbari
https://locatecondo.com/wp-content/uploads/2017/01/logo4-300x91.png
Ali Akbari
2017-08-28 14:53:17
2017-09-15 17:02:07
Don Mouth Naturalization Becomes A Reality