What is the money supply (M2) of Canada in 2023? How will it impact you and your wealth?
Canada M2 Money Supply is at a current level of 2.410T, down from 2.412T last month
Referring to Collecting the helicopter money model (monetary tightening by raising the interest rate).
Central Banks are Creating Paper money from the thin air….. = Paper money (Fiat Money) = toilet paper
Owning Assets : GOLD , SILVER, Real Estate is more reliable than fiat money
What was Canada's Money Supply M2 in Jun 2023?
Canada Money Supply M2 was reported at 1,821.669 USD bn in Jun 2023 See the table below for more data.
How does M2 money supply affect the economy?
It provides insights into the potential inflationary pressures, economic activity, and the overall health of financial markets. An increase in M2 money supply can stimulate economic growth and investment by making more funds available for lending and spending.May 16, 2023
What happens when M2 increases?
As a result, M2 offers a more comprehensive overview of inflation levels because if the M2 monetary supply is increased, inflation could rise. Equally, if M2 supply is restricted by central banks, inflation could fall.
Here's the REAL reason why income inequality keeps rising in Canada
The gap between income and house prices has been steadily growing since the 80s.
And it's not slowing down.
Because the real reason house prices are going up while wages are down?
is a little something called 'M2 supply' (aka the amount of 'new' money added to the economy).
Compares GTA house prices to M2 supply: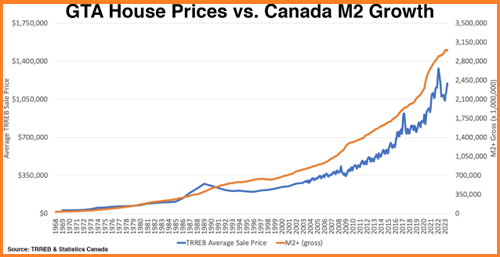 Almost perfect correlation between the amount of new money added…and the average house price in the GTA.
How does this all impact you as a hard-working Canadian?
How does it impact your kids who might want to purchase their own home one day?
Where will house prices go up from here? And will "higher for longer" interest rates really make a difference?
According to this chart, M2 supply (i..e 'new' money entering the economy) in Canada is going up again as of the last quarter!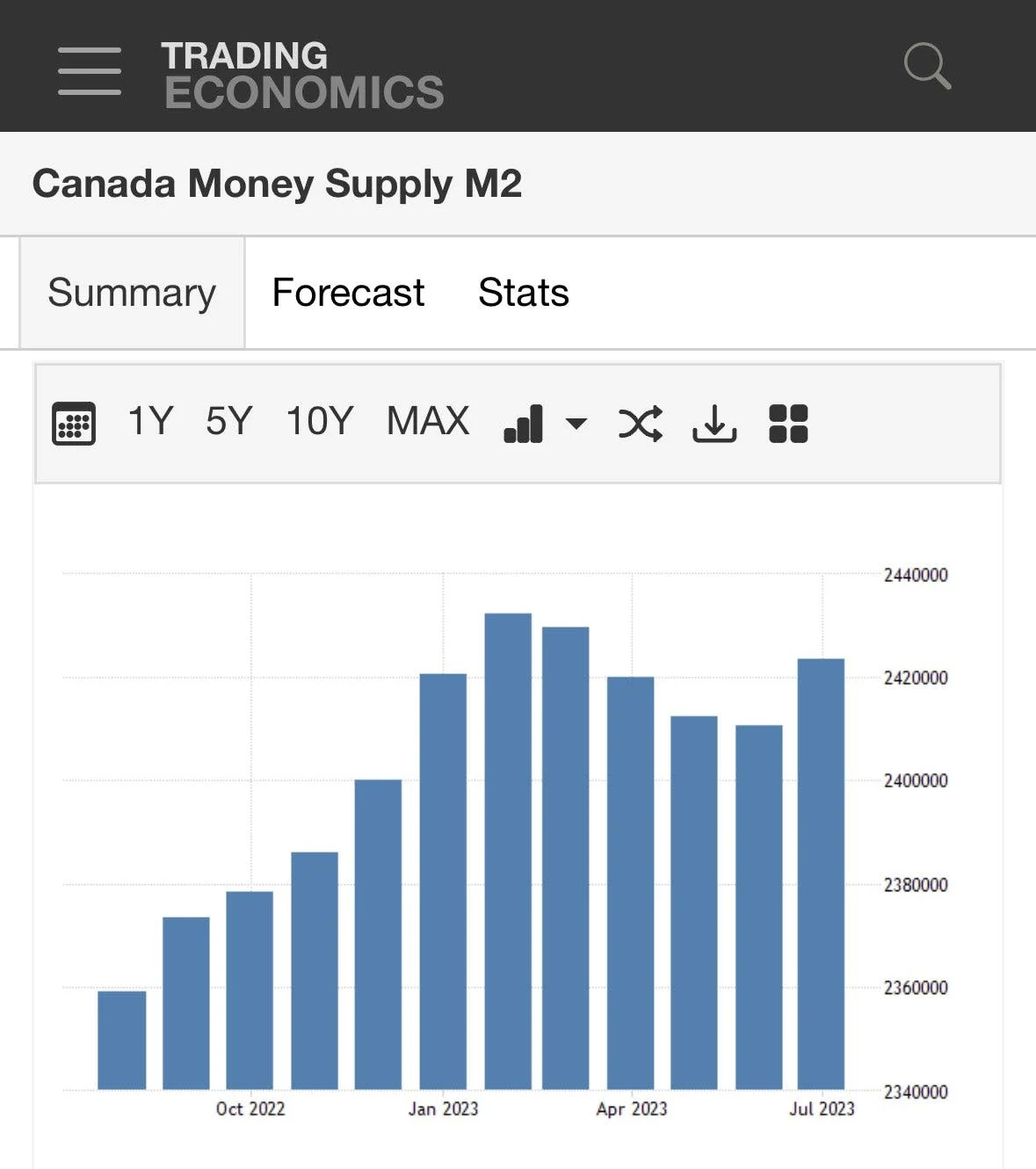 Despite the higher rates:
This means home prices could also stay high…if not go up again.
What's going on behind the scenes?
What does the Bank of Canada have planned for rates, and where might they go over the next 12-18 months?
Where will M2 be headed and what factors might force the Bank of Canada's hand into pumping new liquidity into the economy again?
https://locatecondo.com/wp-content/uploads/2017/01/logo4-300x91.png
0
0
Mahyar Rezapour
https://locatecondo.com/wp-content/uploads/2017/01/logo4-300x91.png
Mahyar Rezapour
2023-09-30 22:22:42
2023-09-30 22:22:42
Here's the REAL reason why income inequality keeps rising in Canada and how will it impact us all