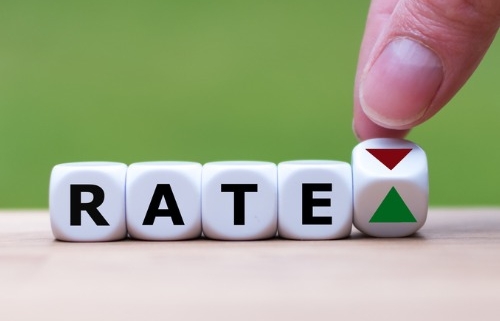 Following the Bank of Canada's surprise announcement last week that it is lowering interest rates by 50 basis points to 0.75%, the country's largest banks cut their prime lending rates to 2.95% from 3.45%.
RBC Royal Bank, BMO Bank of Montreal, Toronto-Dominion Bank (TD Bank), Scotiabank, and CIBC slashed their prime rates – which underpins variable-rate mortgages and lines of credit – effective Tuesday, March 17. Meanwhile, National Bank of Canada will reduce its prime rate effective Wednesday, March 18.
The Bank of Canada said that it cut interest rates, the second in two weeks, as a proactive measure "taken in light of the negative shocks to Canada's economy arising from the COVID-19 pandemic and the recent sharp drop in oil prices." The move was welcomed by several in the mortgage industry as a strong response to the uncertainty caused by these economic challenges.
"The Bank [of Canada] is acting forcefully to reduce the impact of the coronavirus on the economy," said James Laird, co-founder of Ratehub.ca and president of CanWise Financial. "It is in these uncertain times that Federal institutions acting quickly and intelligently can reduce the negative impact of unforeseen events."
However, some experts have warned that the same uncertainty will cause banks to hold back on passing the 50-basis-point rate cut to consumers.
In an email to BNN Bloomberg, Rob McLister, founder of mortgage comparison website RateSpy.com, said a slew of macroeconomic headwinds facing the big banks make him skeptical the lenders will pass along the 50-basis-point prime rate cut to consumers.
"What banks giveth with one hand they will taketh with the other by way of variable-rate discount reductions," Rob McLister, founder of RateSpy.com, told Bloomberg News. "The weather forecast for banks is hurricane, tornado, and tsunami all in the same month. They're getting sucker-punched by surging credit spreads, shrinking interest margins, rising loan loss reserves, and increasing default risk (even though mortgage arrears are little changed yet.)"
http://locatecondo.com/wp-content/uploads/2020/03/0321_637200715194193082.jpg
333
500
Mahyar Rezapour
http://locatecondo.com/wp-content/uploads/2017/01/logo4-300x91.png
Mahyar Rezapour
2020-03-25 20:44:53
2020-03-25 20:44:53
Canada's largest banks slash prime lending rates