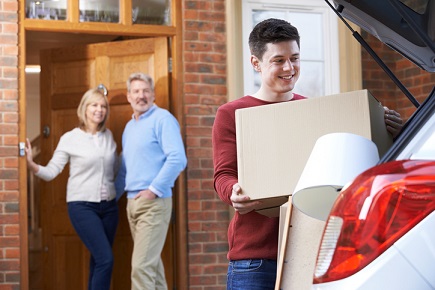 A recent report revealed that, despite admitting to making some compromises, most modern families in key urban areas throughout Canada are satisfied with their property purchases.
In a recent report released by Mustel Group and Sotheby's International Realty Canada on home ownership trends among modern families, 82% of families surveyed believed that they made some compromises in their purchase. However, 93% said that they were ultimately satisfied with their decision.
The 2018 Modern Family Home Ownership Trends Report surveyed 1,743 young families, whose eldest adult is between 20 to 45 years old, across the Vancouver, Toronto, Calgary, and Montreal metropolitan areas.
"This is the first Canadian study to focus on the home buying preferences and habits of this segment of young families, with findings based on actual home ownership data rather than purchase intentions," said Josh O'Neill, general manager of Mustel Group.
"Results from the survey uncovered new data and trends within this key demographic."
The report also showed that, if money wasn't an object, eight out of ten modern families would prefer a detached single family home over a condominium unit. However, 43% of families who already own property that isn't a single-detached home have given up on ever owning one.
"Young families are much more influential in Canada's metropolitan real estate markets than many realize," said Brad Henderson, president and CEO at Sotheby's International Realty Canada. "With 9.1 million Canadian millennials now entering the partnership, marriage and parenting stages of the family life cycle, the ranks of these 'modern families' are swelling."
"Our research dispels several urban myths about the housing preferences of this group. It suggests that the wave of demand for single family home ownership will continue to rise in spite of mounting affordability challenges. Moreover, it highlights the fact that cities will continue to face significant pressure to overcome these challenges with solutions that go beyond the addition of higher density housing."
https://locatecondo.com/wp-content/uploads/2018/11/iStock-millenialhomebuyer.jpg
290
435
Mahyar Rezapour
https://locatecondo.com/wp-content/uploads/2017/01/logo4-300x91.png
Mahyar Rezapour
2018-11-02 16:19:03
2018-11-02 16:19:03
Report shows satisfaction rates up among young homeowners