Recent documents submitted to the City of Toronto have revealed the latest plans for East Harbour, a massive development on the site of the former Unilever Soap Factory where the Don River meets Lake Shore Boulevard. The most striking change from previous versions is the addition of nine residential towers to the mix, which would bring approximately 4,300 units to an area otherwise dedicated to employment.
That change has ruffled some feathers. The former industrial site sits within one of 29 "provincially significant employment zones" in Ontario, and its current zoning does not allow for residential uses. Employment zones are intended to protect important centres of employment from encroachment by other uses which might represent more lucrative development opportunities.

The prior master-plan, put together before previous owners First Gulf sold the land to Cadillac Fairview, was—along with an extensive public realm—exclusively employment-focused. That plan was approved by City Council in Summer 2018.

It is not clear yet whether the Province of Ontario will use a Minister's Zoning Ordinance (MZO) to bypass municipal zoning rules, as they have recently—and controversially—done for other nearby developments. What is clear is that they are prepared to work with Cadillac Fairview to build a "complete community" with "a diverse range of commercial space, residential space, retail, food, cultural uses, and outdoor space"—something that will likely require Provincial involvement in some capacity.
And indeed, the most recent plan by Adamson Associates Architects and OJB Landscape Architecture includes all of those things. There are now planned to be a total of eighteen towers, with heights ranging from 75m to 214m, and encompassing 926,000 m² of commercial space, 302,000 m² of residential space, and 15,000 m² of open space—including an additional 4,700 m² of parkland over previous plans.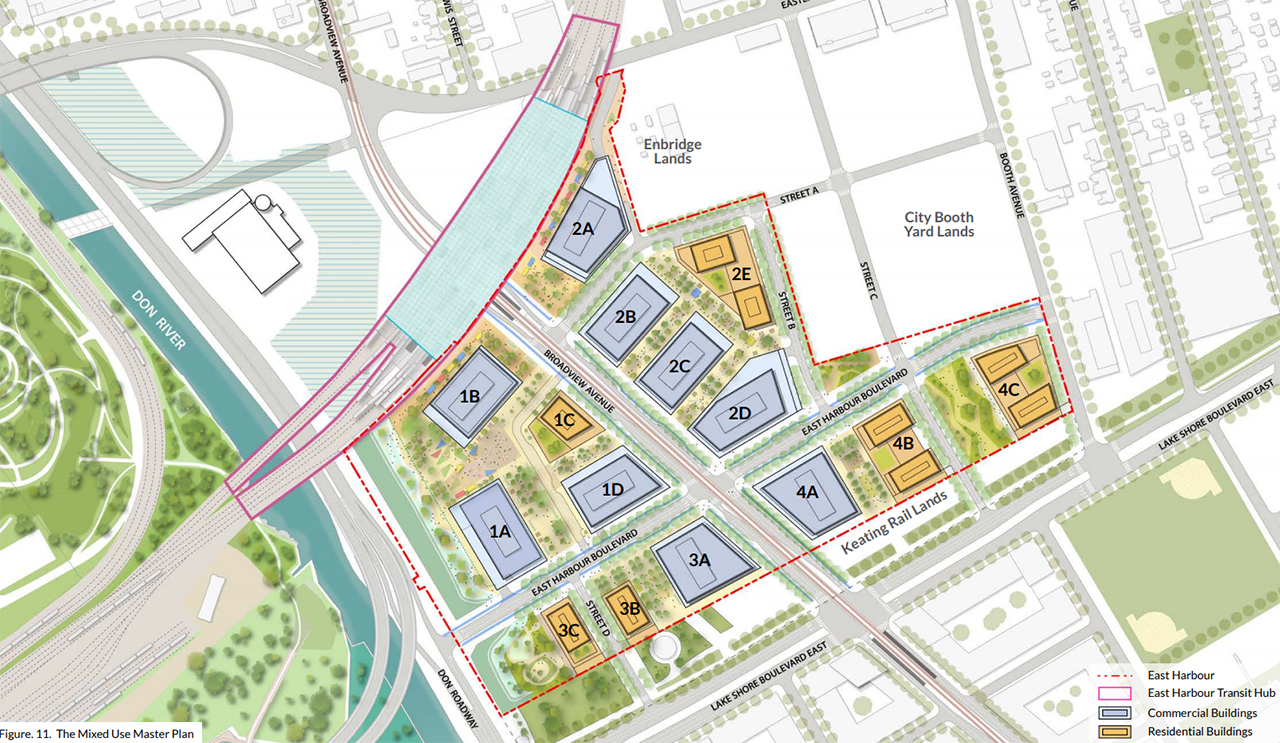 This massive programme would be split into four quadrants delineated by the site's two major axes: an extension of Broadview Avenue running north-south, and a new street called East Harbour Boulevard running east-west. Density would be concentrated in the two northern quadrants, with height stepping down towards the south and the east.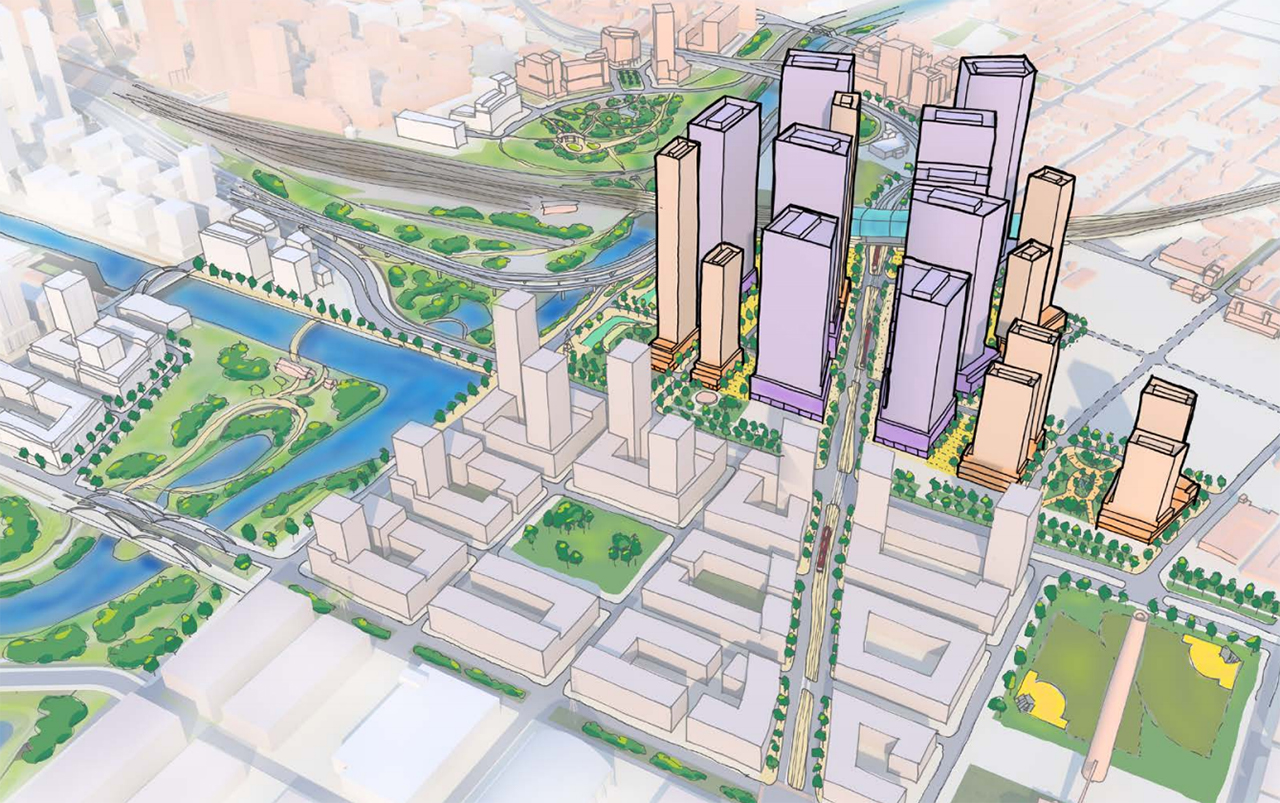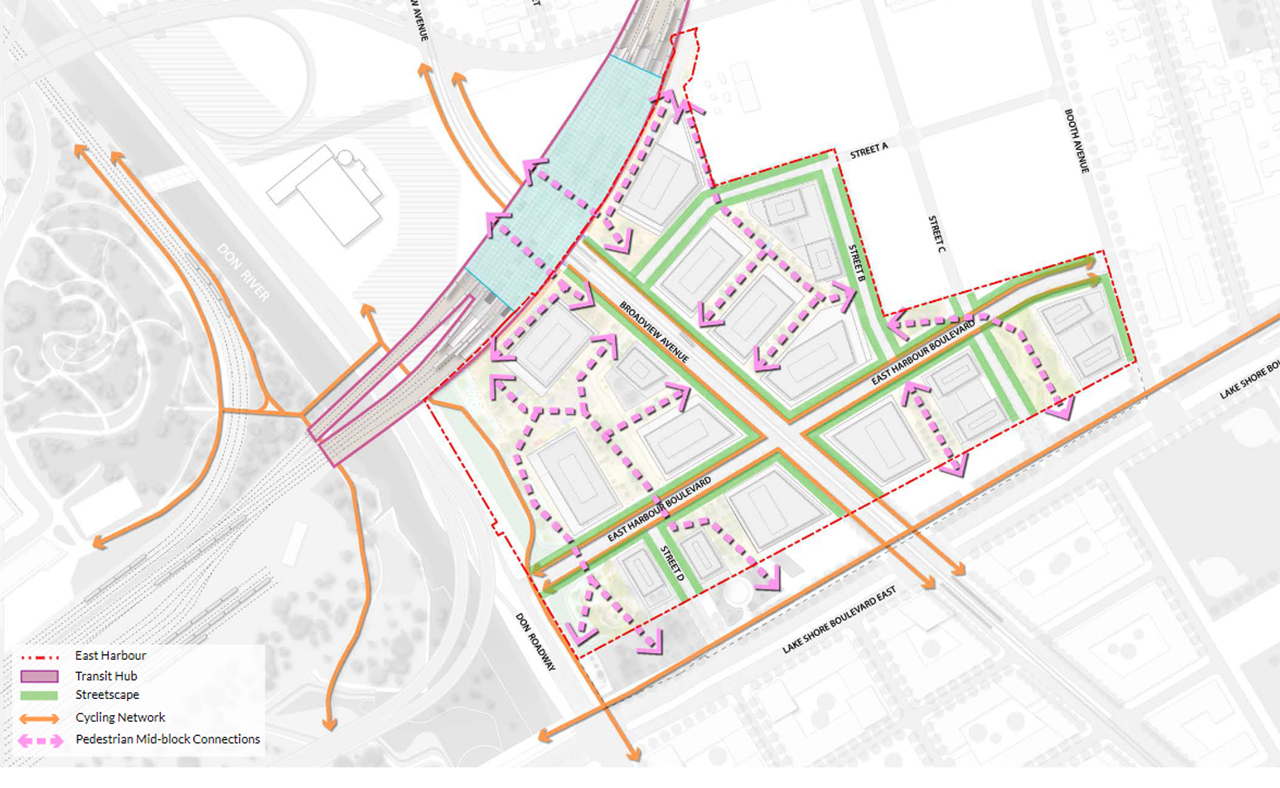 Each quadrant would be developed as its own phase, bringing the total number of planned phases up from three to four.
Quadrant 1, in the north-west corner and closest to the planned East Harbour transit hub, is planned to include the district's signature office building and open space. East Harbour Plaza—formerly Soap Factory Plaza—would connect the transit hub to the rest of the site, and is envisioned as a focal point for the new neighbourhood.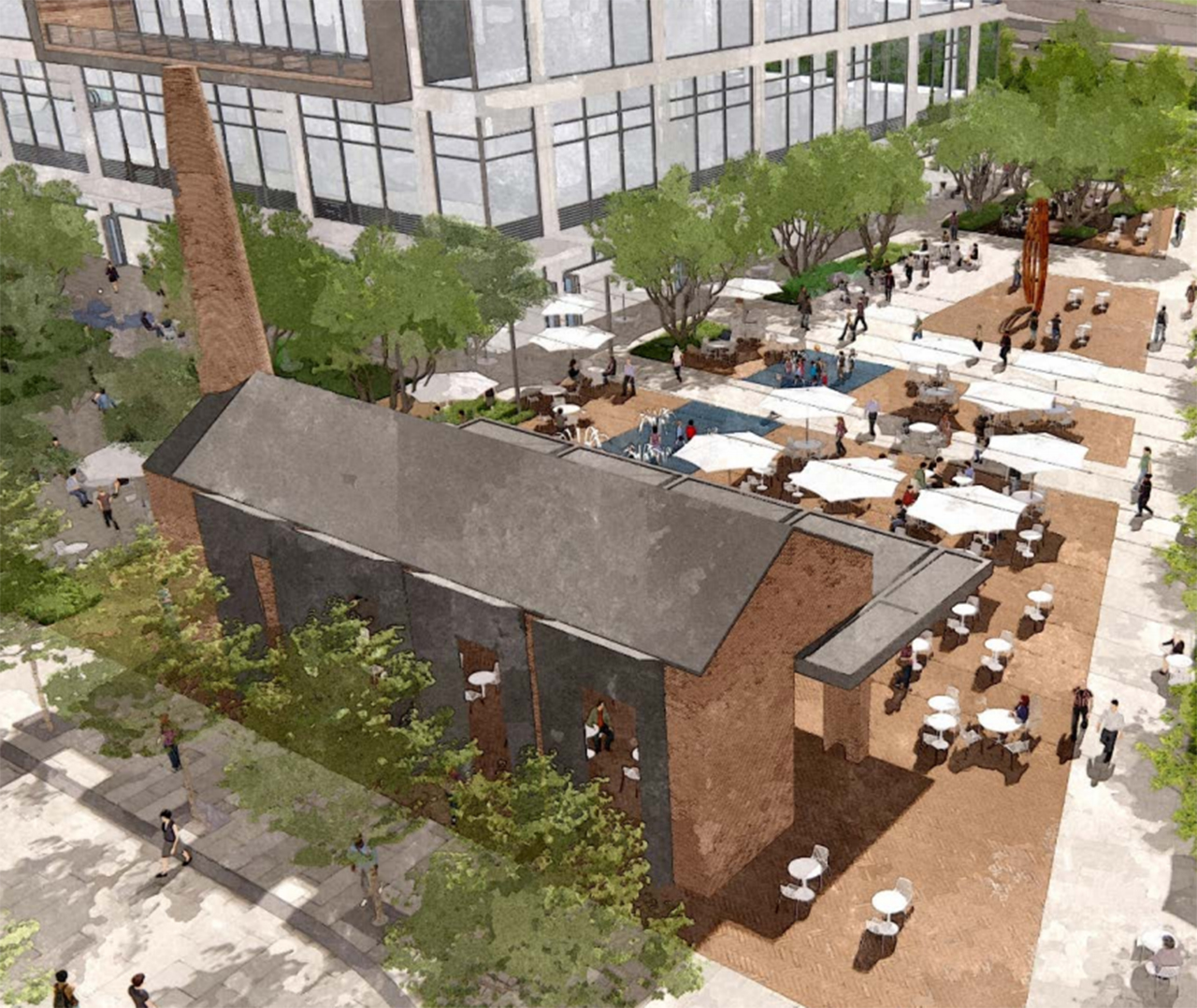 Quadrant 2 would feature a similarly tall (214m) office tower, as well as another "transit plaza." A pedestrian network would connect this northern area to both the residential towers on the site's periphery as well as the neighbourhood's southern half.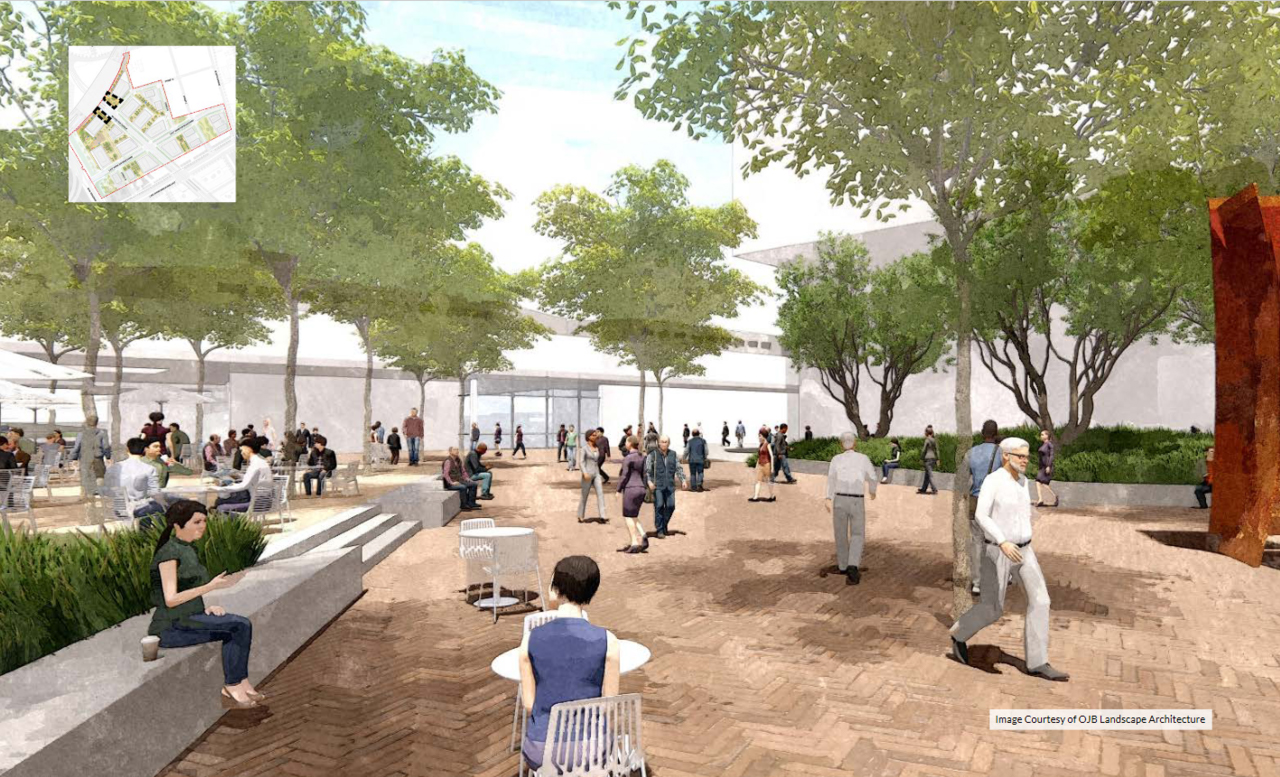 Quadrants 3 and 4 would each feature office towers on Broadview, with residential towers behind.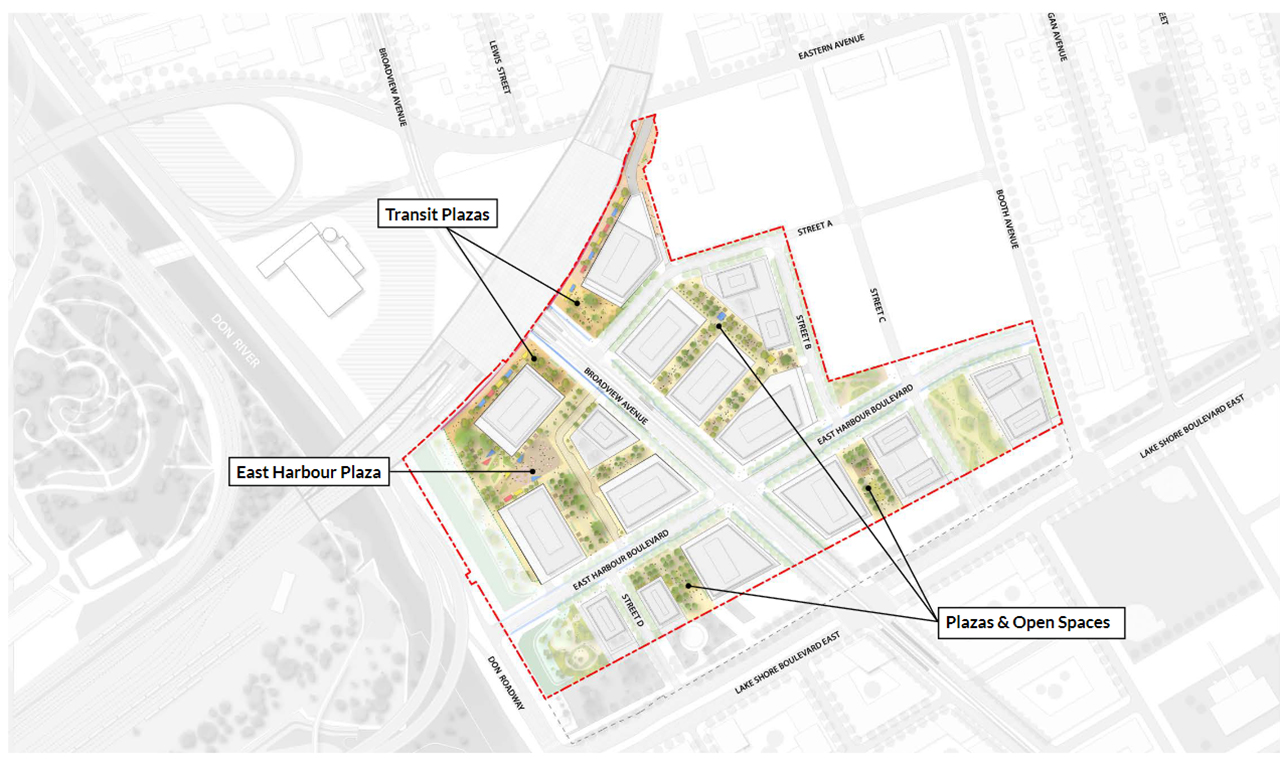 In addition to the privately-owned public plazas scattered across the four quadrants, three parks are also planned for the neighbourhood. East Harbour Park, planned as a destination on the west side of the site closest to the Don River, remains substantially unchanged from the previous master plan, but it has now been joined by two new parks: a Community Park and a Neighbourhood Park. Planned for the eastern, more residential side of the new neighbourhood, these parks are intended to serve the local community more specifically.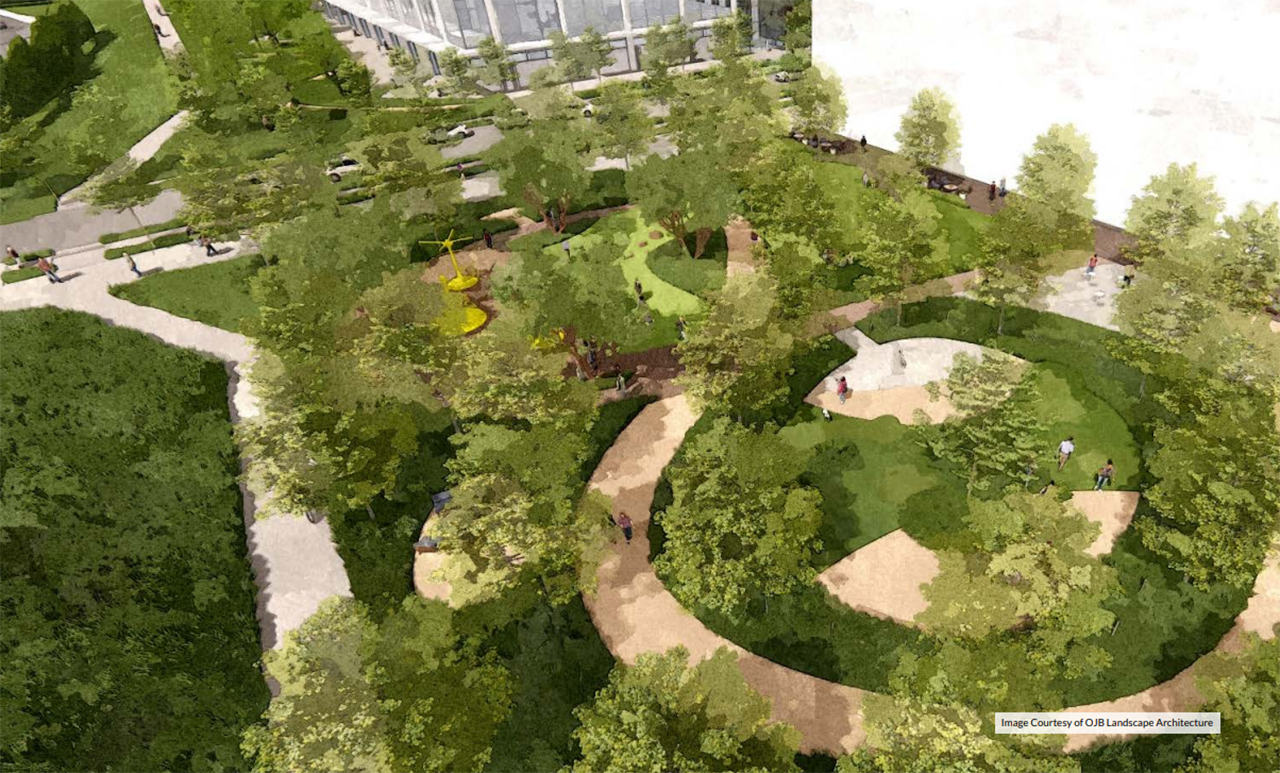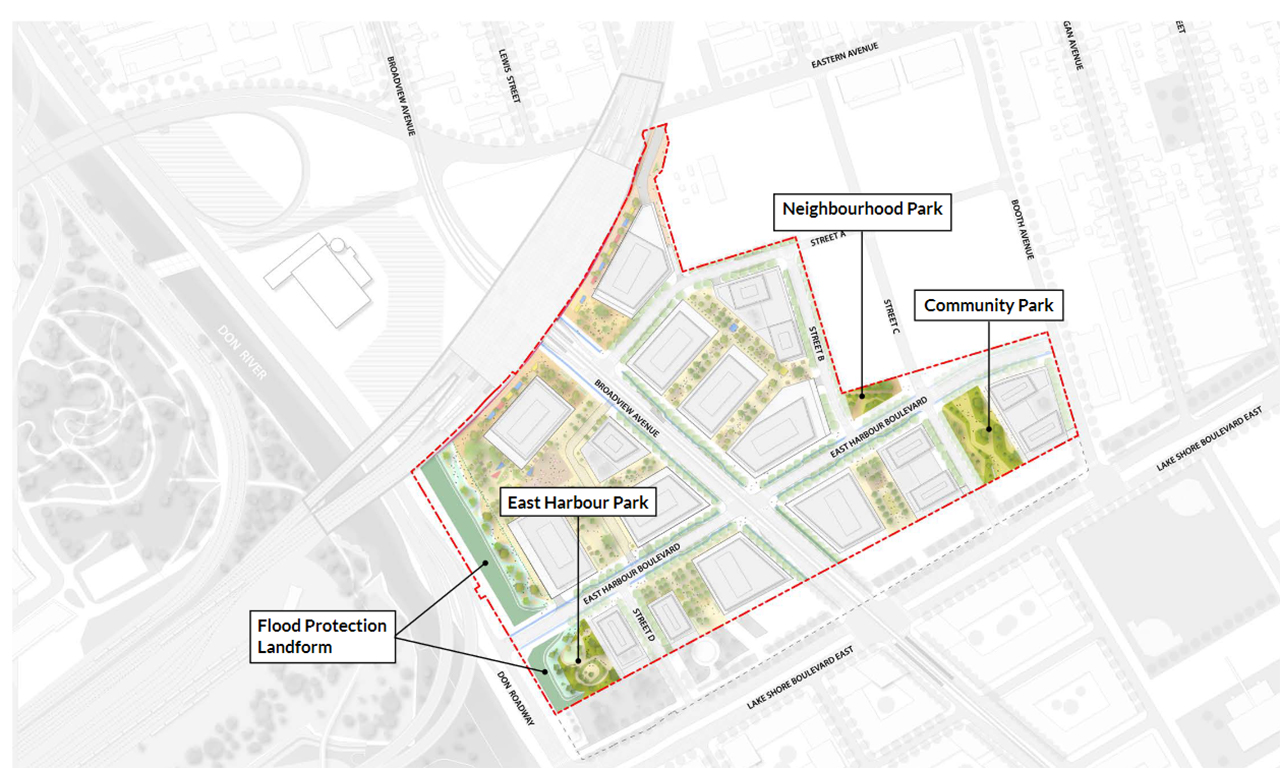 All of the new parkland, as distinct from the plazas mentioned earlier, would be conveyed to the City, becoming publicly-owned.
One more significant change to the plan is conspicuous by its absence; the Soap Factory building, which would have been a centrepiece of the previous master plan, is no longer planned to be preserved.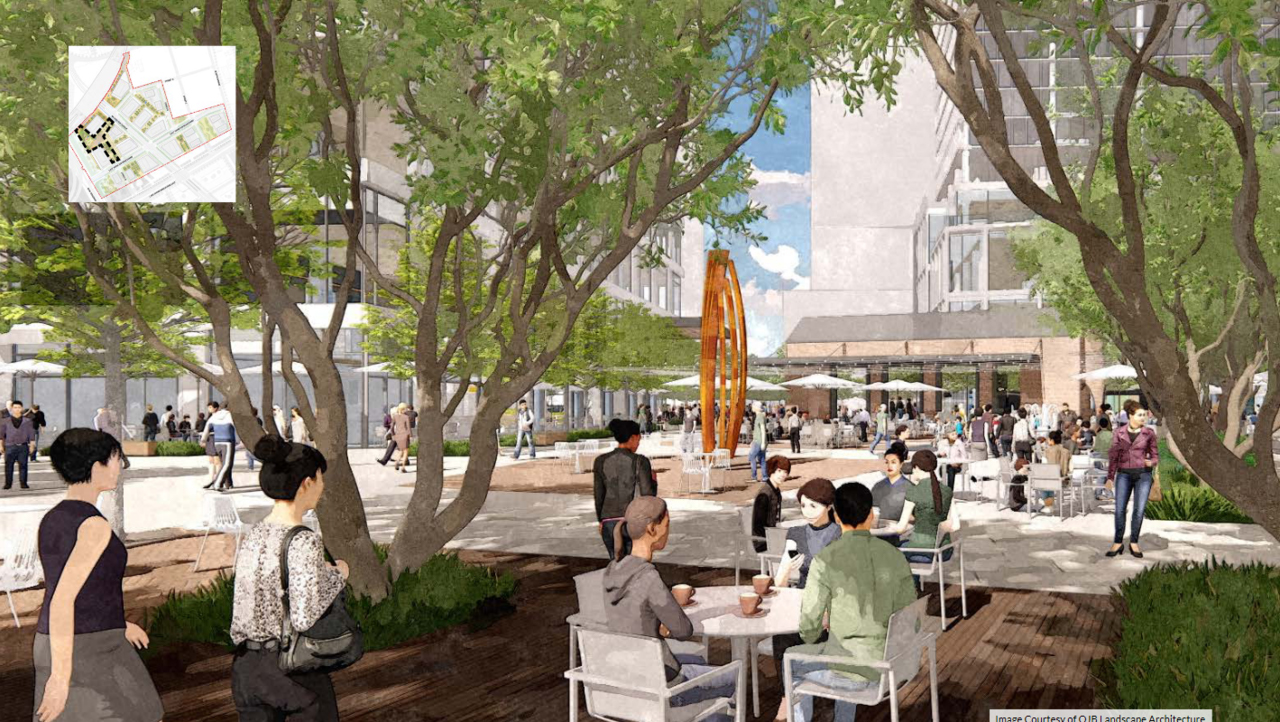 It should be emphasized that details will undoubtedly continue to change as the planning process continues. In several key ways the current plan is hardly recognizable from the master plan approved three years ago. Whether it will more closely resemble what is eventually built remains to be seen. Whatever the end result, there is little doubt that East Harbour will have an incredible impact on Toronto's East End, and the city as a whole.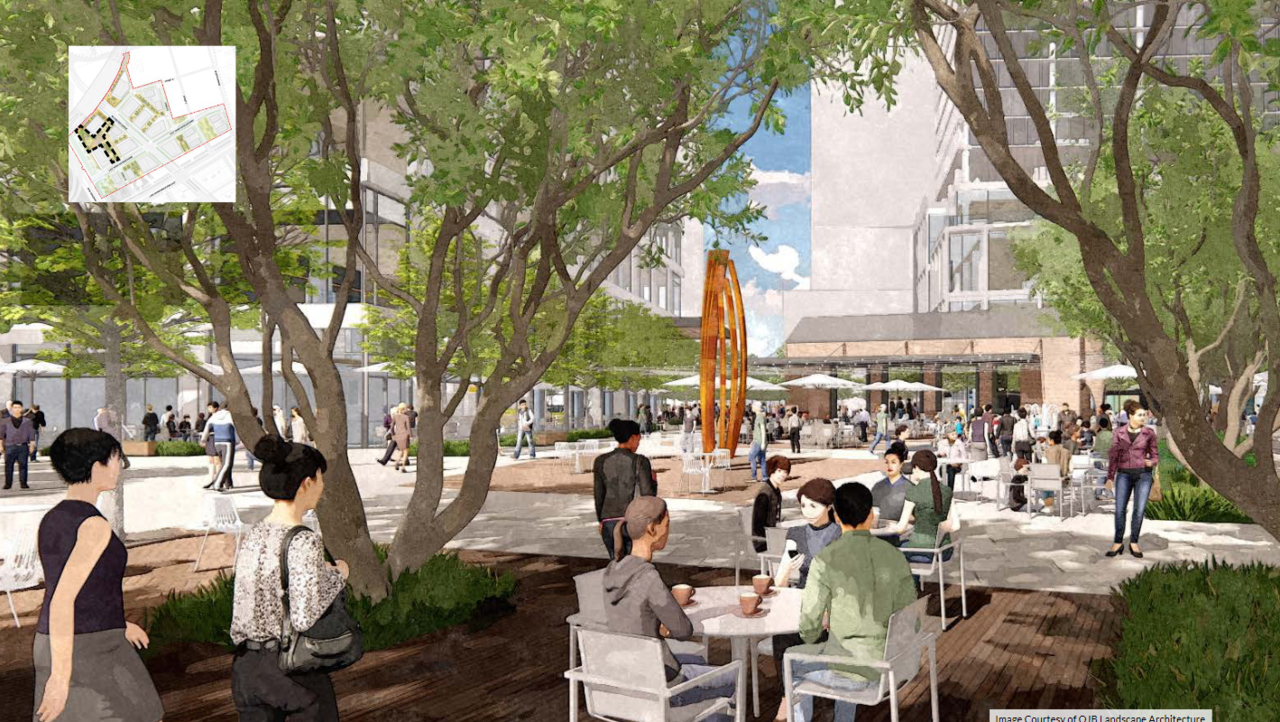 You can learn more from our Database file for the project, linked below. If you'd like to, you can join in on the conversation in the associated Project Forum thread, or leave a comment in the space provided on this page.
https://locatecondo.com/wp-content/uploads/2021/07/45701-135421.jpg
1001
1280
Mahyar Rezapour
https://locatecondo.com/wp-content/uploads/2017/01/logo4-300x91.png
Mahyar Rezapour
2021-07-22 22:03:02
2021-07-22 22:03:02
Resubmission Proposes Residential Additions to East Harbour Plan