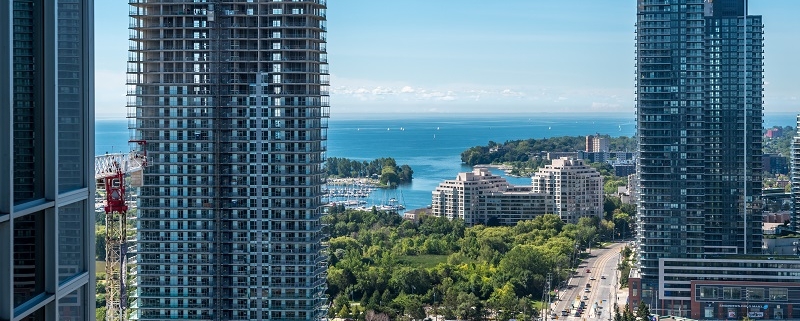 If you think activity in Toronto's condo market has decelerated, think again.
"The information that's not being reported, but that I see because I have to approve these and sign off on each one of them, is there are a lot of assignment sales right now," said Sam Crignano, president of Cityzen Development Group. "This is information that isn't reported on the MLS. The market is not as quiet as people think. It's active, and I would say in a good way."
Indeed, according to Toronto Regional Real Estate Board data for November, condo sales in the City of Toronto rose by 0.8% year-over-year. And while investors flip assignments all the time, being a landlord in today's condo market, which has been infused with a glut of supply courtesy of a heavily regulated, and shrunken, short-term rental pool, has lost its lustre. That doesn't mean the condo units aren't still worth a lot of money, though.
"What we've seen recently, because the rental market is somewhat soft, is people are choosing to sell their assignments rather than hold onto them long-term," said Crignano. "In buildings we've finished in the last six months where investors are selling assignments, they're selling at a decent profit that's still a discount to today's market value. If they bought at $800 per sq ft a few years back, the market appreciated. New condos today are at $1,200-1,300 per sq ft, but a lot of investors are selling at a price that's closer to $1,000 a sq ft. End users are taking advantage of lower prices and historically low-interest rates, which has created relatively cheap money.
"As much as people think the condo market is dead, it really isn't."
In fact, as Howard Cohen explains, end users are often unwilling to wait three to five years to occupy their new home, but investors rarely flinch when they put a 20% deposit down on a preconstruction unit. With Toronto condo prices declining by 3% year-over-year in November, end users are likely circling.
"If a condo costs $600,000, you need $120,000 cash deposit, and not a lot of people have that, but investors do and they'll buy the unit," said Cohen, president of Context Development. "Three years later when they decide to sell it, somebody can buy it using a 5% down payment with CMHC's help. So the $600,000 unit might now be worth $800,000, but the buyer only needs $40,000 to buy it. Investors get a bad rap but they really do fuel the housing market for a lot of people."
Assignment flips can net hefty returns, particularly for units on higher floors, but the developer must first sign off on them—which they aren't likely to do if their building still has units for sale. Crignano says that isn't usually a problem in Toronto.
"If I have a building completely sold out, they're not competing with units I have for sale, and on that basis I'd grant permission for them to sell the assignment," he said. "However, if I have plenty of units left for sale, I'd obviously want to sell my units first before I allow assignments, but the market has been so strong the last two years that most developers are sold out and grant assignment sales to purchasers."
https://locatecondo.com/wp-content/uploads/2021/01/0000_637453720028122928.jpg
534
800
Mahyar Rezapour
https://locatecondo.com/wp-content/uploads/2017/01/logo4-300x91.png
Mahyar Rezapour
2021-01-06 23:12:40
2021-01-06 23:12:40
Toronto investors still earning hefty ROIs