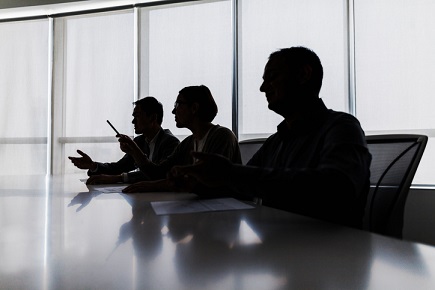 A plan to create a modern, high-tech city in Toronto will benefit from a C$1.3 billion (U$980 million) investment from Alphabet Inc. but the project has raised some questions from Waterfront Toronto.
The parent of Google will invest in the project through its Sidewalk Labs subsidiary and aims to work with local partners to finance the $3.9 billion development on Lake Ontario.
The plan to create a five-hectare neighbourhood includes tall-timber housing and a new Canadian HQ for Google and was set out by the firm in document released Monday.
"Our plan puts the public sector in the driver's seat in ways that's not the norm for a lot of tech companies in the world," Dan Doctoroff, the company's chief executive officer told Bloomberg at a media briefing. "Sidewalk aims to partner with the government in order to create the conditions for real estate developers, civic organizations, tech companies, and residents, workers and visitors to build a great community in the decades to come."
Addressing housing affordability, Sidewalk has said that half of the residential units built would be purpose-built rentals, with 40% larger apartments with 2 or more bedrooms.
4 in 10 of all residential units built would be below-market rates and it believes that could bring around 1,700 below-market rate homes to the area.
Sidewalk will not be leading the entire development but focus instead on the area of the Google headquarters, around 7% of the entire project.
Waterfront Toronto concerns
In an open letter Stephen Diamond, the chairman of the board of directors of Waterfront Toronto, the body responsible for the revitalization of the waterfront, has responded with some concerns about the Sidewalk Labs Master Innovation and Development Plan (MIDP).
"Based on our initial review of the MIDP, there are a number of exciting ideas that respond to challenges we face, particularly related to environmental sustainability and economic development. There are also proposals where it is clear that Waterfront Toronto and Sidewalk Labs have very different perspectives about what is required for success," wrote Diamond.
He set out the early causes for concern:
Sidewalk Labs proposes the up-front creation of an IDEA District that covers a much larger area than the 12 acres of Quayside. Waterfront Toronto has told Sidewalk Labs that the concept of the IDEA District is premature and that Waterfront Toronto must first see its goals and objectives achieved at Quayside before deciding whether to work together in other areas. Even then, we would only move forward with the full collaboration and support of the City of Toronto, particularly where it pertains to City-owned lands.
Sidewalk Labs proposes to be the lead developer of Quayside. This is not contemplated in the PDA. Should the MIDP go forward, it should be on the basis that Waterfront Toronto lead a competitive, public procurement process for a developer(s) to partner with Sidewalk Labs.
Sidewalk Labs' proposals require future commitments by our governments to realize project outcomes. This includes the extension of public transit to Quayside prior to development, new roles for public administrators, changes to regulations, and government investment. These proposals raise important implementation concerns. They are also not commitments that Waterfront Toronto can make.
Sidewalk Labs has initial proposals relating to data collection, data use, and digital governance. We will require additional information to establish whether they are in compliance with applicable laws and respect Waterfront Toronto's digital governance principles.
A review and evaluation process is now beginning including consultations with the public and other stakeholders.
https://locatecondo.com/wp-content/uploads/2019/06/iStock-accusedmeeting.jpg
290
435
Mahyar Rezapour
https://locatecondo.com/wp-content/uploads/2017/01/logo4-300x91.png
Mahyar Rezapour
2019-06-26 19:22:16
2019-06-26 19:22:16
Toronto's 'Google City' will get $1.3 billion investment